Back Pain Treatment with our Cincinnati Chiropractor
Back pain is extremely common—some estimates say that 80 percent of American adults have had one or more bout of back pain. The causes of the pain can vary, ranging from auto accidents to sitting too long at a desk. Chiropractic care from our doctor at Anderson Hills Chiropractic in Cincinnati OH can be a very effective treatment for upper and lower back pain. Symptoms of back pain range from an achy-muscle feeling to difficulty moving at all.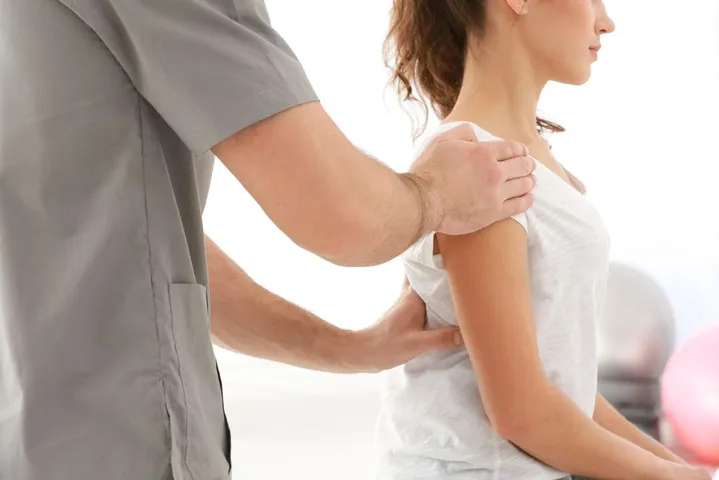 Causes of Back Pain
Lower back pain is more common than upper back pain, but both of these issues affect many people. There are a variety of causes of back pain:
Poor posture
Sports injuries
Improper lifting
Auto accidents
Weak core muscles
Lack of ergonomics at work or home
Injury in another part of the body
Sometimes, you know exactly when you injured yourself. If you have auto injuries back pain is relatively easy to explain. Sometimes, back pain occurs without an obvious cause, though. This can be related to issues like whiplash from a car accident that was not completely resolved or poor ergonomics.
One thing that can be overlooked, especially in causes such as auto injuries back pain where the cause seems obvious, is that back pain might not always be about your back. Injuries in other parts of the body can cause tension or strain on your back, resulting in pain. Injuries of the feet, knees, hips, and neck can all be felt in the back by some people.
Chiropractic Treatment
If you have back pain and need help, chiropractic treatment can be very effective. The first thing our doctor will do is assess your problem and see if further diagnostics are needed to figure out what is going on. After that, we will talk about treatment options that are available to you:
Chiropractic adjustments
Corrective exercises
Lifestyle assessment and advice
Massage therapy
Nutrition counseling
Our individualized treatment plan for you will come at the problem from a variety of angles. The body is an interconnected system, so for a chiropractic adjustment to be effective, you may need to make lifestyle changes in order to avoid allowing the problem to return. You might need massage therapy to loosen up tight muscles before you are even ready for an adjustment. Our treatment plan will be customized to meet your needs.
Anderson Hills Chiropractic in Cincinnati OH Can Help
If you are suffering from back or neck pain, whiplash, or other issues, we can help you get back to normal. Our chiropractor in Cincinnati OH offers a wide variety of options for treating both lower and upper back pain, as well as associated conditions such as neck pain and whiplash. To make an appointment, call us at (513) 232-5999 .